A quaint little town has built a reputation for mishaps and misadventure.  As the popularity of their regional harvest festival grows, so does the trouble.  Townsfolk have gone missing, strange creatures are crossing the border, effigies to a local scarecrow patron are being raised all around.  Can you find out what is happening behind the scenes?  Why does their cherry orchard bloom long into the winter? What is up with the town's curse?  And can you do it all before its time for the Great Feast to finish off the grand harvest celebration?
Contains several potential one-shots, use it for the holidays for years to come.  Includes 4-hour, 8-hour, 12-hour, 16-hour and full campaign variations.

Inside you'll find:
Maps: 17 encounter maps

Ruined Chateau
Two-story Inn
Pumpkin Patch
Cherry Tree Orchard
Wharf
Huntsman's Cabin
Cemetery
Church
Meadery
Harvest Festival
Windmill
and more

Monsters: 14 new creatures
NPCs: 36 unique NPCs
Lore

Information on Wickerjack, a powerful archfey
A new demi-plane, a subset of the Fey Lands
Introducing the Amber Court
Gothic horror subplots
A complete town with 200 years of history

Harvest Festival: Players and characters can play games at this huge harvest festival. Included are over a dozen games and a

Haunted House

game.
Easter Eggs

References to many pop culture films and books.
It's got vampires, werewolves, reanimated creations, witches, ghosts, scarecrows, sea creatures, and more.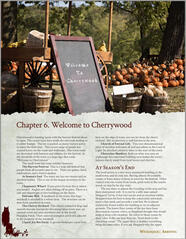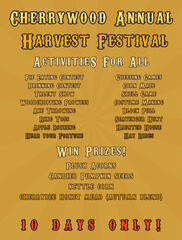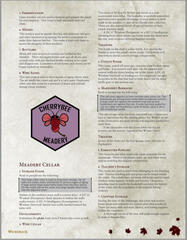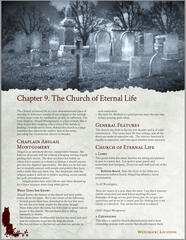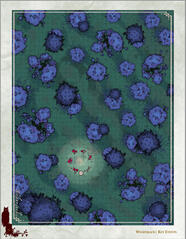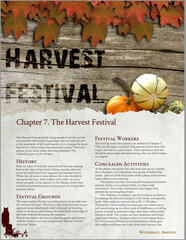 ---
About the Author
Chris Valentine works in the software industry in Phoenix, Arizona.  He has been involved with RPGs for over thirty years.  In 2019, he decided to start writing content for his favorite game, and has already won the award for Best Nautical Adventure, in the latest M.T. Black compilation.  He is also a graduate of the RPG Writer Workshop course.
This product is produced by Cryptwright Publishing and is priced at $9.95
This is an affiliate post