Our goal was to offer you unique buildings that can be a cheaper alternative to casted models, but still visually pleasing on your tabletop. To achieve this, we modeled all the cracks and every detail individually. You'll find few repeating patterns on the models.
No slicer support needed!
Our models do not need slicer support, we designed the parts to print well without them. The time for printing will be faster and you don't have to throw away your support material.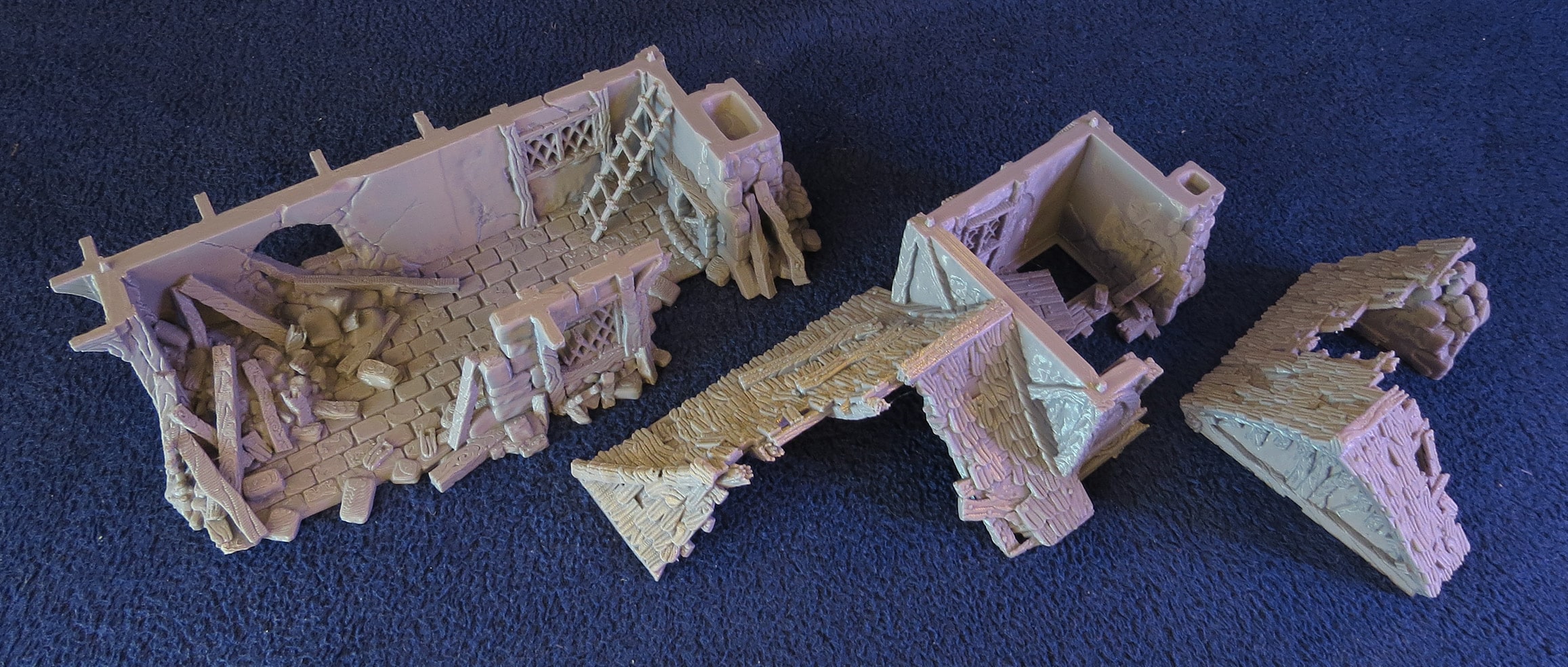 We've cut bigger parts into smaller pieces that you can attach easily with our hinge system. Minimum printer bed-size is 16x16cm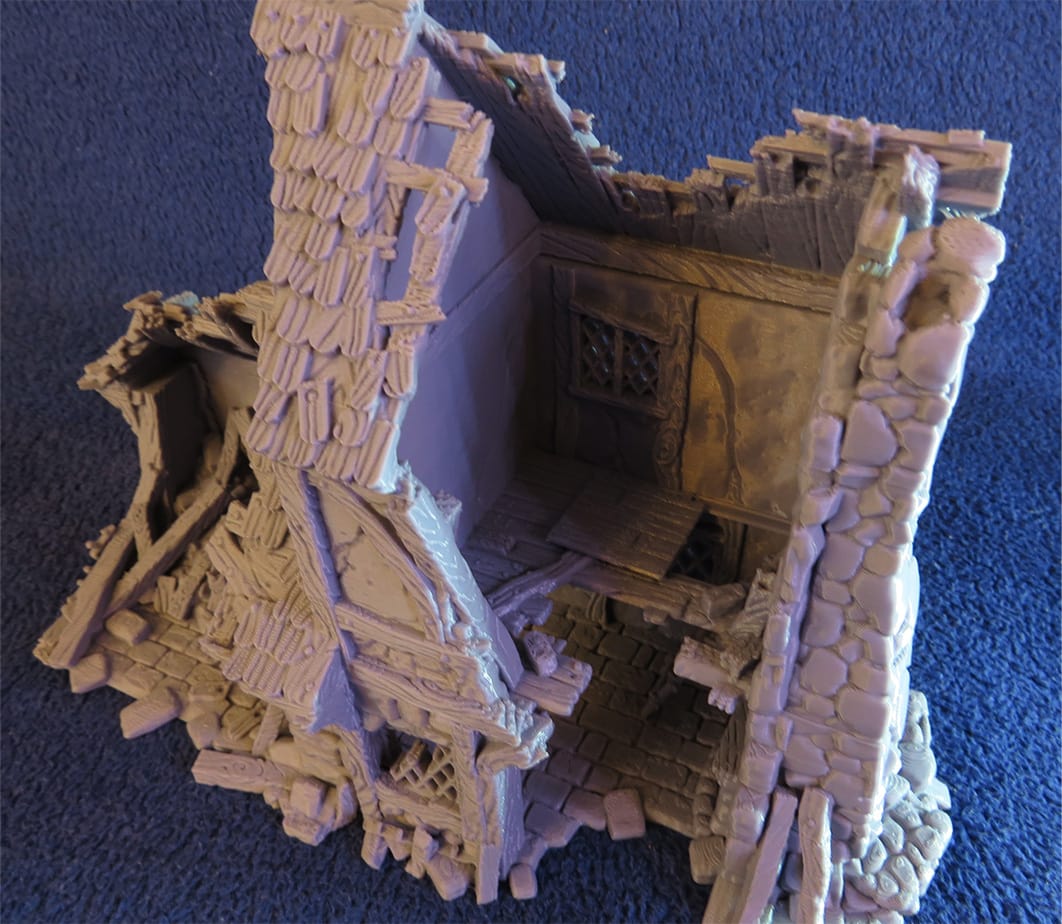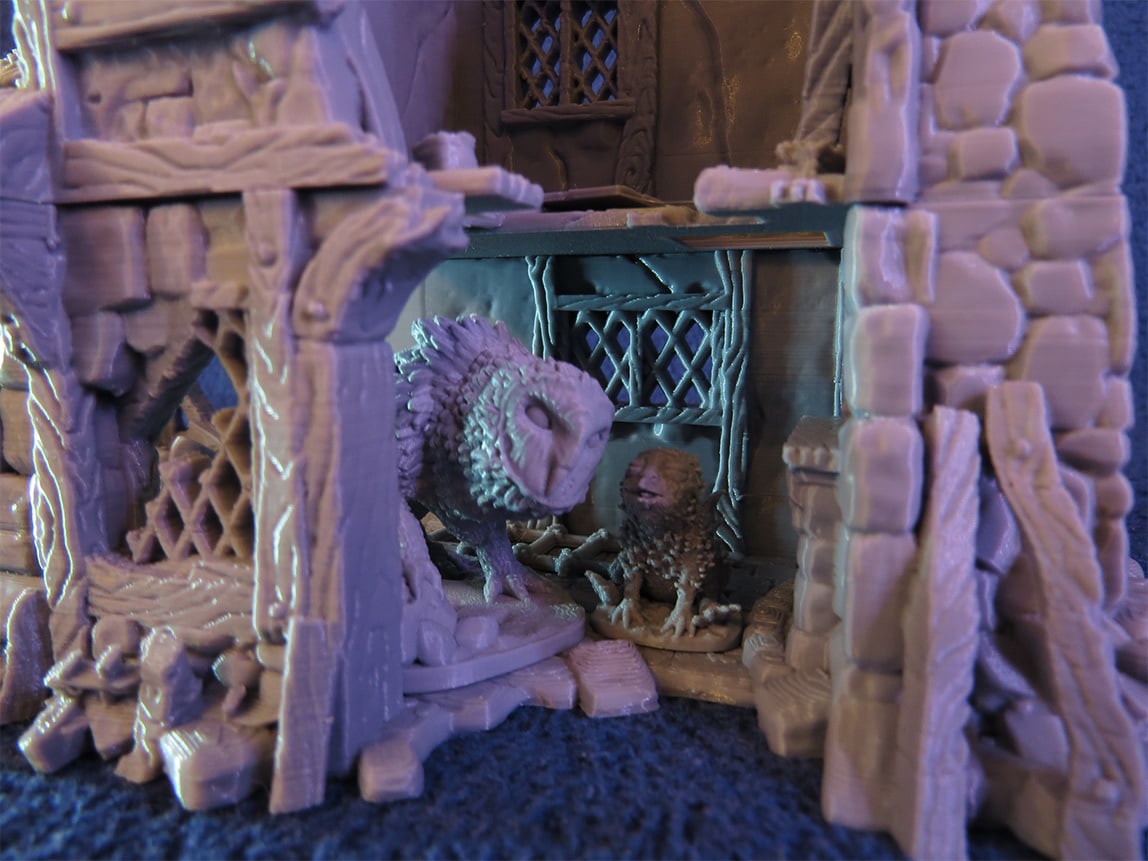 Scale them for wargaming!
 You can change the size of the models in your slicer software before you print them, so it is very easy to print them at any scale from 6mm to 40mm. (Larger is also possible but you'll need a printer with a large bed.) You can see the first 10mm test-prints below: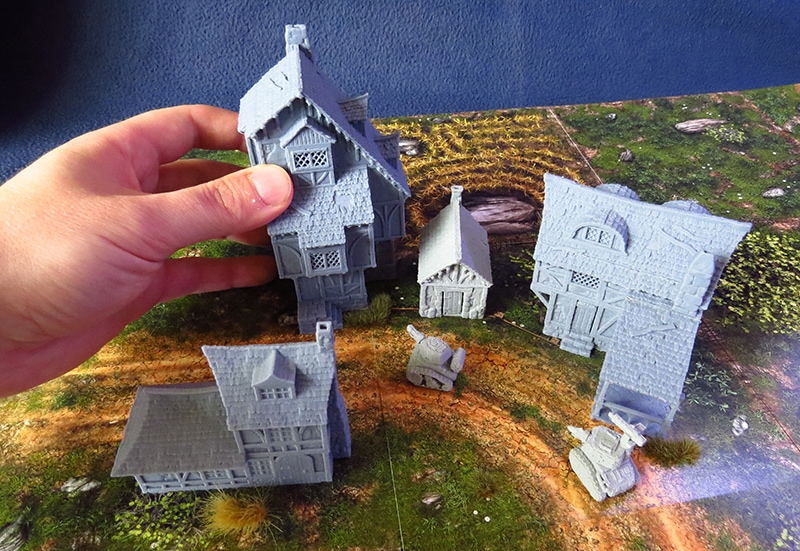 Working doors and windows.
You can open and close the doors to make your tabletop more alive. 
These windows have a slot where you can place transparent plastic foil or you can print out glass images with your inkjet printer. Use small tea lights to imitate the light inside while your players are adventuring in this area.