Get your hands or 3 Mega Huge city maps full of details, perfect for detective kind of game and superhero like, even post-apocalyptic and cyberpunk,perfect for a battle scene with snipers on roofs and action pack gun fights or even car chase. Maps are Roll 20 ready under 120 MB at a mega size of 60×40., just drag and drop for instant action!
The maps also come in a smaller high rsolution format that you can print (24 X 36)
The maps are amazingly detailed, high quality image of the highest level. All maps are with no grids in high and low res.
put your hands on these beauties for the best experience ever.
PS:Presentation image are in very low resolutiion for presentation purpose.
                                                                                                                                          Check out all of our latest products now Available.______________________________________________________________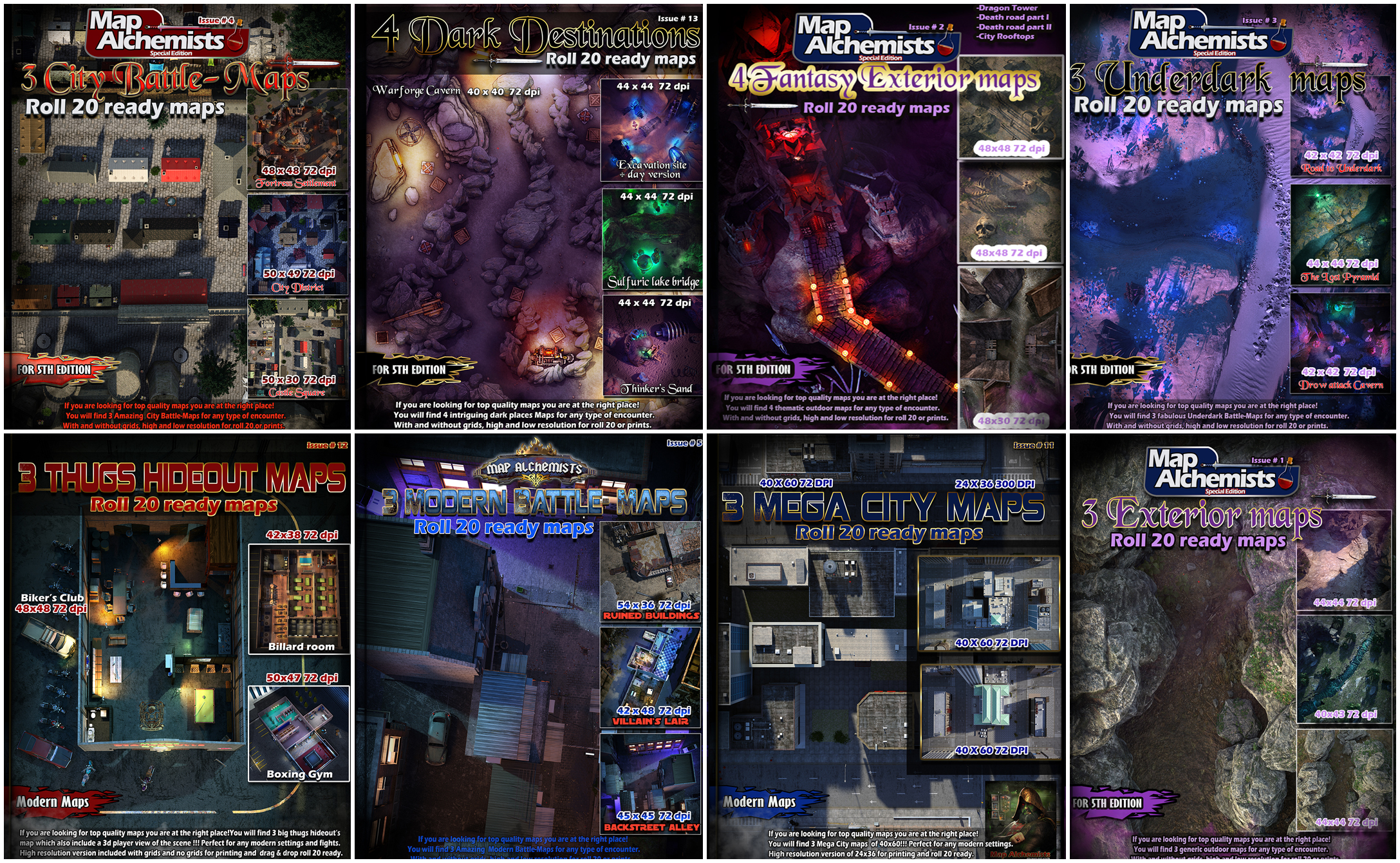 This product is priced at $6.95
This is an affiliate post