Get your hands on 5 Generic outdoor Battle- maps. Each of them set in a different location!
You all know how usefull it is to have a quick landscape map at hand for any situations, well with these that comes in 5 Different volumes of 1-5 you can get a total of 25 very handy maps for the whole collection.
5 maps are included in this volume , they can be reused over and over again for many situations.
Maps are Roll 20 ready, just drag and drop for a huge 40+ inch of action.The maps are in 72 DPI and perfect for any VTT games.
The maps are amazingly detailed, high quality image of the highest level. All maps come with a grid and no grid version.
Put your hands on these beauties for the best experience ever.
PS: Image Shown are in very low resolution for presentation purpose.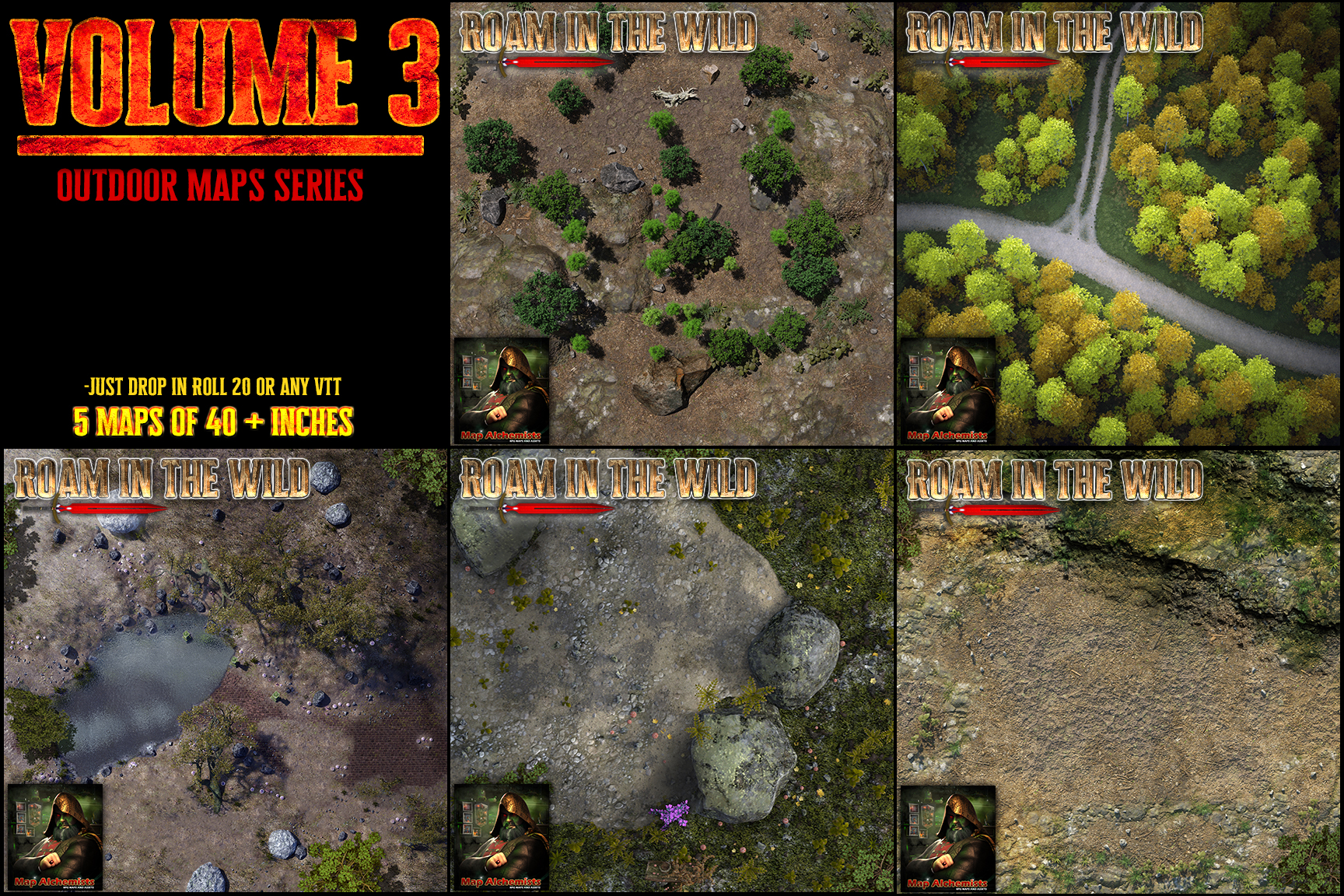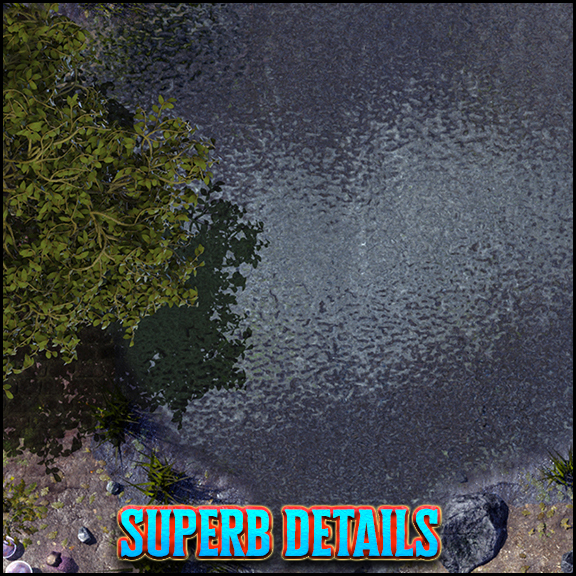 This product is priced at $6.25
This is an affiliate post