Get your hands or 9 Generic super cool houses in diffrent settings. All House maps can be use to put a special npc into palce or can be bought by playes as a hideout or temporary home.
Each maps are Roll 20 ready, just drag and drop for instant action.The maps also come in a smaller high rsolution format that you can print.
The maps are amazingly detailed, high quality image of the highest level. All maps come with a grid and no grid version in high and in low resolution.
+ you get 3 empty maps to fill yourself and it's going to be easier with the art pack that comes with this set, 250 items to help you create and fill the maps.
put your hands on these beauties for the bet experience ever.
PS: Image shown are in very low resolution and cut in a big part for presentation purpose.
ART PACK FOR PERSONAL USE ONLY!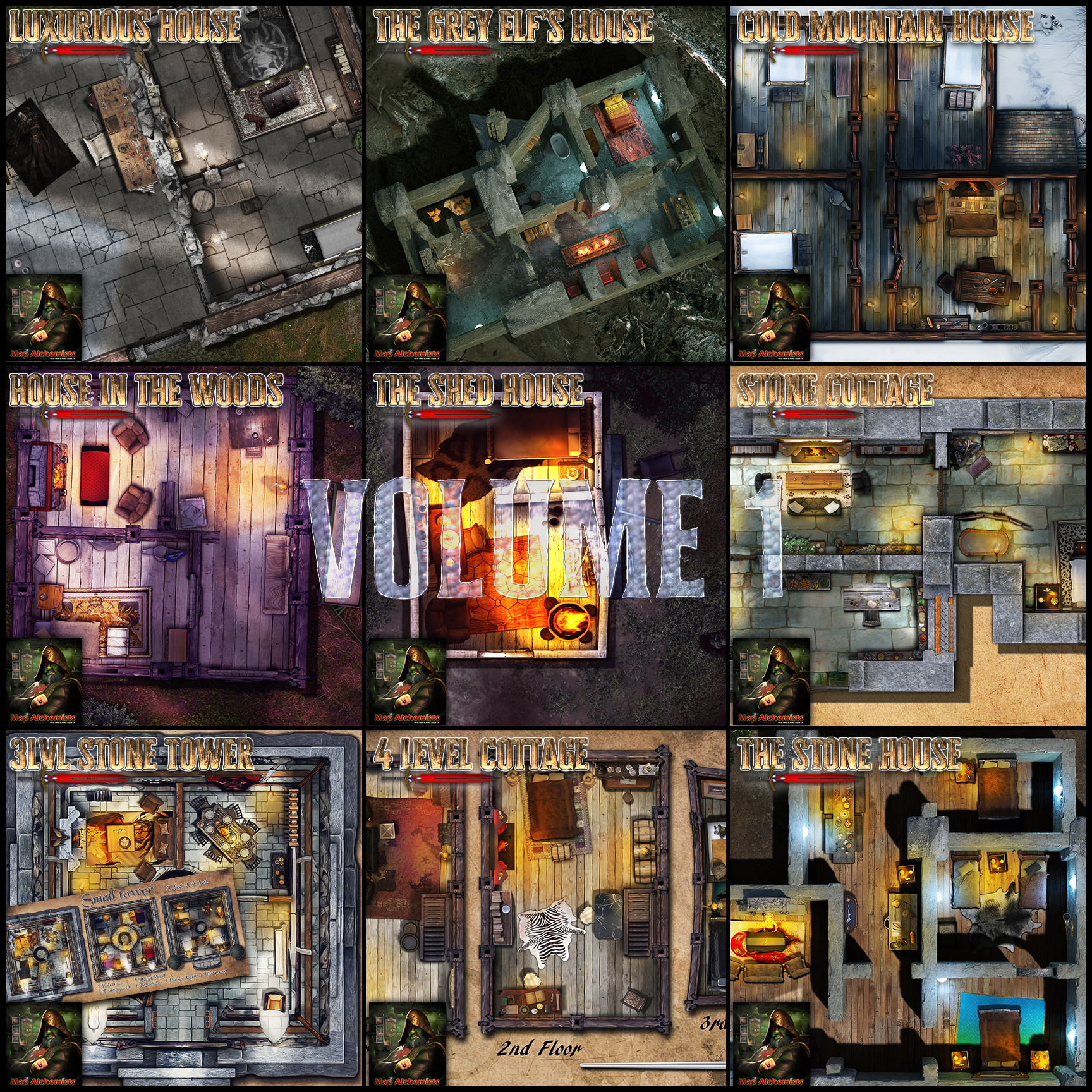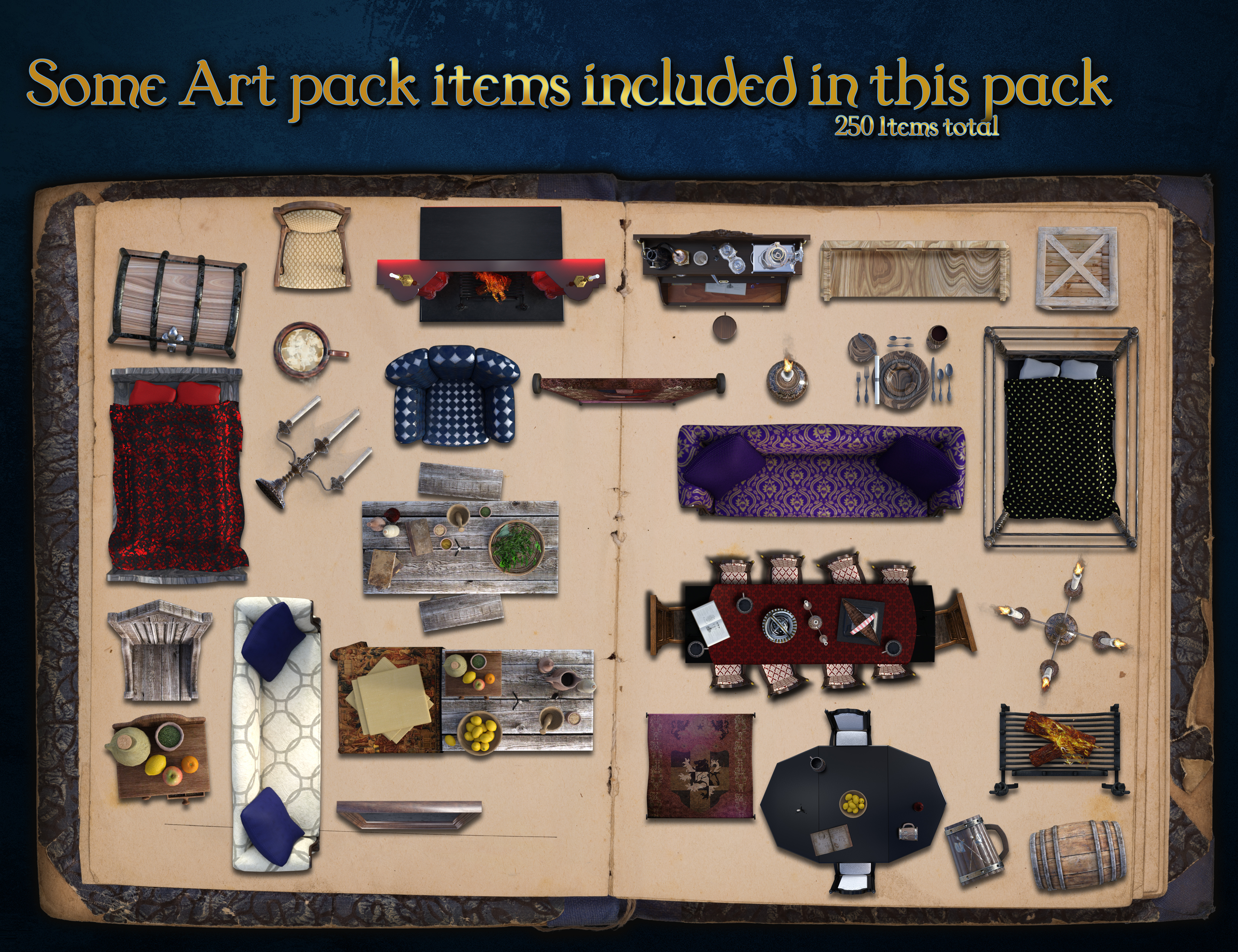 Check out all of our latest products now Available.______________________________________________________________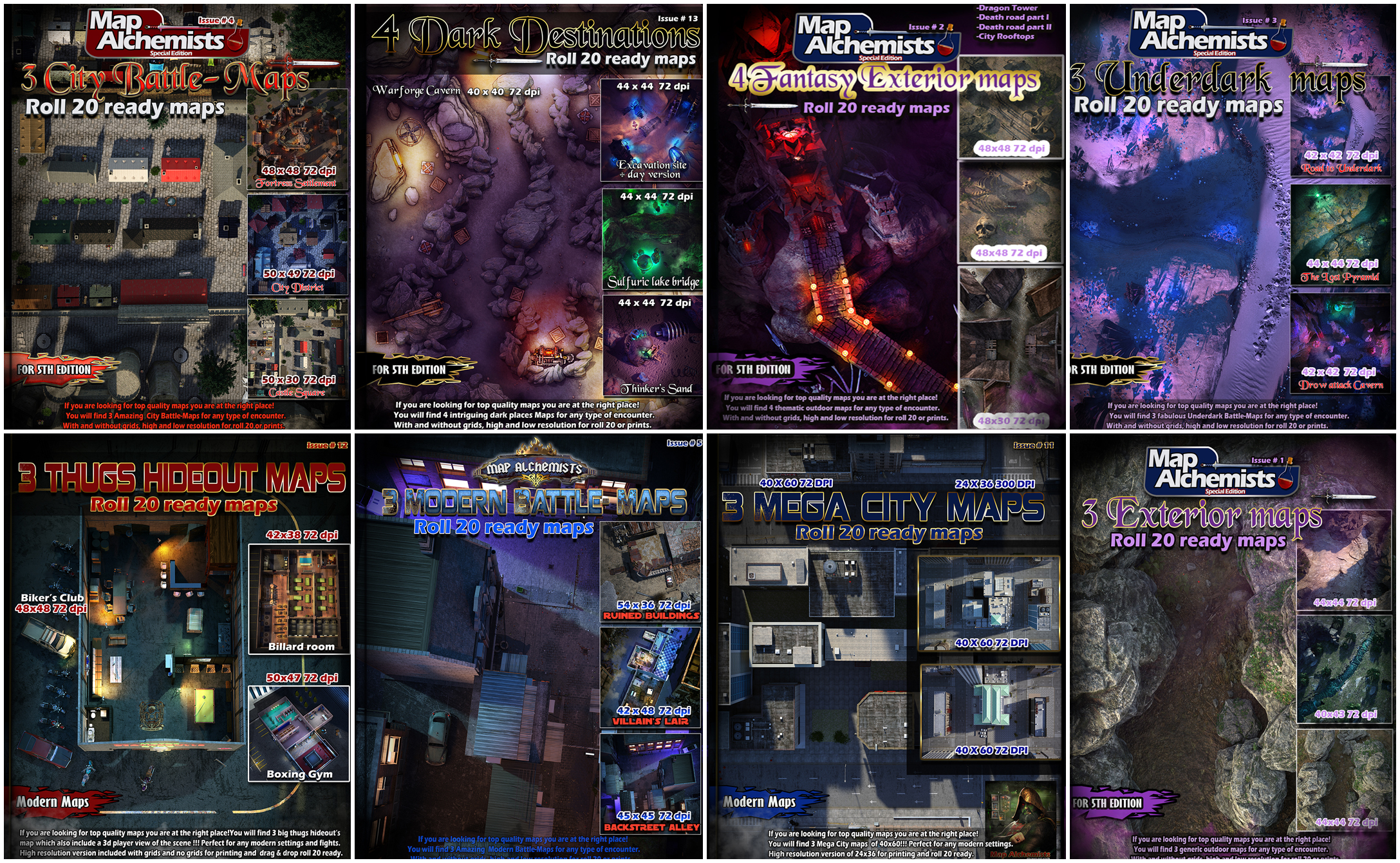 This product is priced at $10.95
This is an affiliate post